Welcome to Perfect Meta Industries
Perfect Meptaprint Industries:high quality metal label, metal nameplate specialist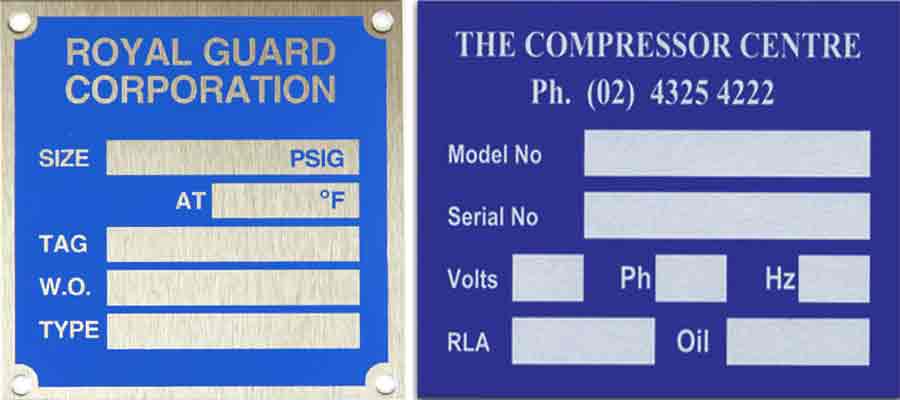 Our extensive manufacturing capabilities, innovative and market leading technology enables us to work with a wide range of metals.
Read more about us
We can provide you with any labelling solution using different array of metals such as aluminium, stainless steel ,brass which include anodized aluminium etched &embossed multicolour labels, stainless steeletched &embossed multicolour labels ,brassetched &embossed multicolour labels , dials, stickers
Our fully furnished manufacturing unit enables us to fulfill the bulk order and quality demands of our clients within the stipulated time-frame. Furthermore, our quality inspectors stringently test products on well-defined parameters, such as design and performance. This helps us in delivering defect-free products to the clients, thus, maintaining our market goodwill & credibility. Some of the clients, who we are serving with our range, M/s. Federal Transformers Co. I.I.C.Abu Dhabi(U.A.E.), M/S. AL-NISF ELECTRICAL CO. W. L. L. Kuwait (U.A.E.),M/s. M/s. SAS Power Industries FZE, Ras Al Khaimah (U.A.E.),M/S. Global Transformers & Switchgears FZCO, Dubai (U.A.E.),M/s. Emirates Transformers & Switchgear Ltd., Dubai (U.A.E.) (L.L.C.),M/s.